BASED ON THE BOOKS BY TED DEWAN
Bing mirrors a pre-schooler's real-life experience. From the joy of a new daily discovery to the disappointment of things not going quite as planned, Bing tells the small stories that make up those first experiences which can feel so big and shape our children's understanding of the world and their potential within it.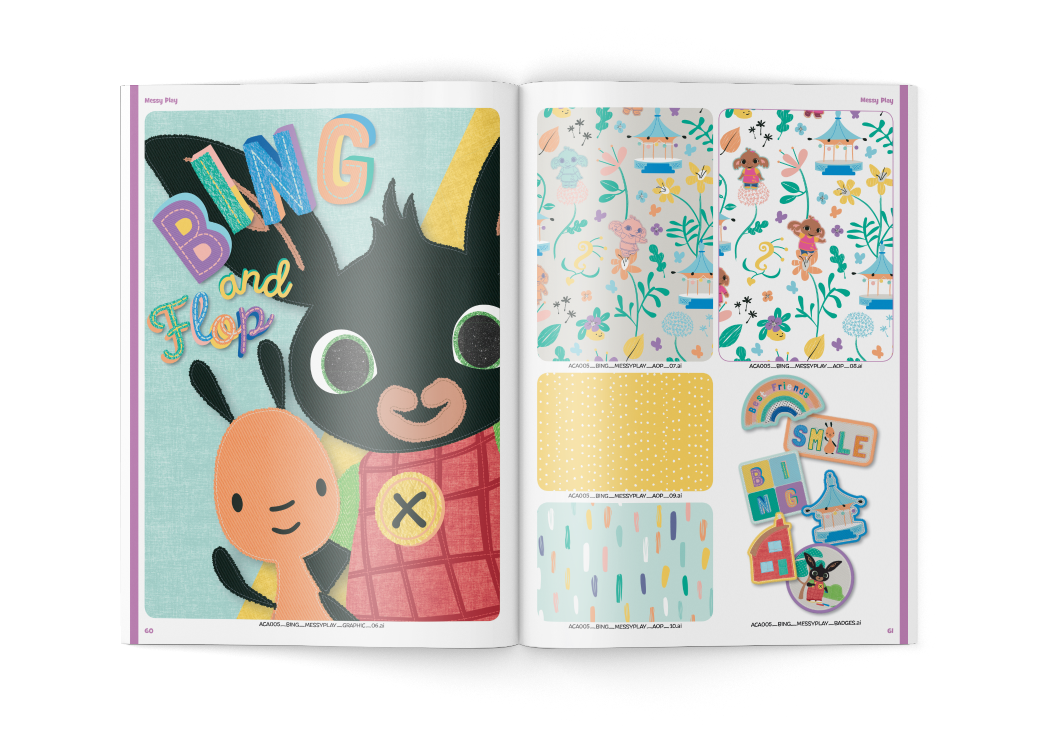 PLEASE NOTE: ALL CHARACTERS AND LICENSES ARE THE PROPERTY OF THEIR ORIGINAL COPYRIGHT HOLDERS. WATERMELON CREATIVE DOES NOT CLAIM OWNERSHIP OVER ANY OF THESE IMAGES AND THEY ARE FOR ILLUSTRATION PURPOSES ONLY. ANY IMAGES FOUND TO BE IN BREACH OF ANY COYRIGHT WILL BE REMOVED UPON REQUEST.
Brand Positioning, Identity, Guidelines
Sales & Marketing Materials
Product Visuals & Range Collections
Licensing Strategy & Retail
Product Range Collections
Product Extensions & Collaborations
Lifestyle & Trend Validation
Trend Alignment & Prediction
Customised Colour Forecasting
Trend, Colour & Brand Recommendations
Research & Market Reports
Bespoke Sampling & Mock-up's